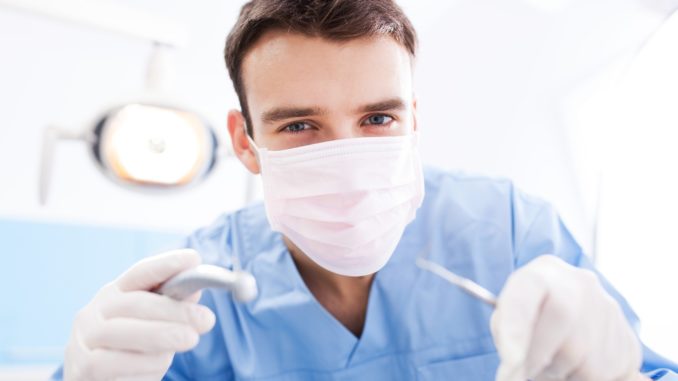 Are you considering choosing a new dentist? Finding a local dentist best suited to meet your particular dental needs requires an introduction to the various fields of dentistry. The more you understand the differences between the dental fields, the more successful you will be in your search for the right dentist or dentists in your local area.
When choosing a new dentist, the best place to start your search is with a family or general dentist. A general dentist is licensed to diagnose dental issues and oral conditions, develop treatment plans and provide certain treatments. When necessary, your local general and family dentists may refer you to a more specialized dental practitioner. Qualified dentists are designated as either DDS (Doctor of Dental Surgery) or DMD (Doctor of Dental Medicine).
Dentists provide treatment with help from dental hygienists and dental assistants. A dental hygienist performs professional dental cleanings. The hygienist's designation may be RDH (Registered Dental Hygienist), or RDHEF (Registered Dental Hygienist with Extended Functions).
A dental assistant may assist a dentist during a procedure, set up anesthesia, expose and develop radiographs or perform other general tasks. In accordance with U.S. law, dental hygienists and dental assistants must work under the supervision of a dentist.
12 Factors to Consider When Choosing a New Dentist
Choosing a new dentist and corresponding dental practice based on a need for cosmetic dentistry procedures (teeth whitening, porcelain veneers) or restorative procedures (dental fillings, dental crowns), it is important to consider the following factors:
Find out how long the practice has been in operation.
Ask about the extent of the dentist's training and clinical experience in performing the specific procedure you may require. For example, not all dentists are trained in specific cosmetic dentistry procedures. In addition, certain procedures, such as an anterior porcelain veneer, may serve both an esthetic and functional need. A procedure that satisfies both needs might be the better option when compared with a standard functional restoration offering no esthetic benefit, but you will need to investigate which dentists have the training and experience to perform the procedure that best meets your needs.
If the dentist does not perform certain procedures, ask about his referral process.
Before committing yourself to a dentist, identify all the procedure options that would solve your cosmetic dental concern. Ask about the pros and cons of each option.
Ask about the types of professional dental societies the dentist participates in. Some societies require dentists to take continuing education classes to keep them up-to-date on the latest procedures and technological advances in the field.
Ask about the type of emergency care offered. For example, is the dentist available after hours and on weekends?
Inquire about patient comforts, such as pre-medication or nitrous oxide, and amenities such as music or heating pads.
Inquire about the use of dental lasers as an alternative to traditional dental tools such as tooth drilling and scalpels.
If your needs include cosmetic dentistry procedures, ask to see before-and-after photos of the dentist's previous patients. Bring a photo of the result you would like to see or a picture of yourself before the need for cosmetic dentistry to help set a reasonable expectation for your procedure's outcome.
Determine dental costs prior to choosing a new dentist for treatment. Dental cost totals should include procedure fees, anesthesia fees, and facility fees. If you have dental insurance, chances are good that there will be some benefit coverage applicable to procedures such as preventative dental care (professional cleanings and exams) and amalgam fillings (the traditional metal fillings). Less coverage may be available for composite fillings (which have an enamel-like finish) and restorative dental work such as bridges, dentures, and crowns. Coverage for orthodontia varies among dental insurance plans. Your out-of-pocket costs are typically determined at the initial consultation.
Is the dentist's office located nearby? This could be important if your procedures require frequent or multiple visits.
Is the dental team friendly and courteous? You may not want to see a dentist long term if you don't feel comfortable with the dentist's team.
Article: Choosing a New Dentist: Things to Consider Before You Commit!